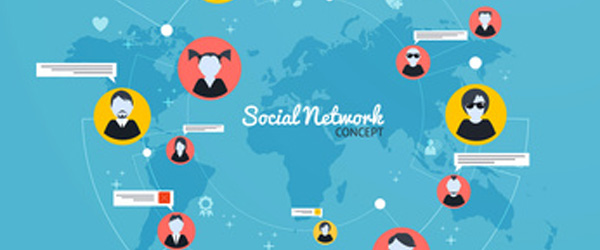 Welcome to Social Media Traffic Vault!
Here you will find the latest listing of all the traffic pages we have dedicated to driving visitors from social media to your websites.
REMEMBER: Gold Members Get Access to everything on this site including the social section.
Here's what we have for you:
Facebook Ads Authority - In this Video Series you will Discover How to Use Facebook Ads To Push Traffic To Your Websites, Get More Leads and Make More Sales.
Facebook Ads Traffic Videos - 10 Video Series Reveals: The Insiders Playbook To Unlocking Facebook For unlimited Targeted Traffic That Drives Visitors To Your Websites and Makes You More Sales.
Facebook Banner Ad Mastery Videos - 5 part video series that shows how to get the most from banner ads on the social giant Facebook.
Facebook Cash Bandit Videos - 10 Videos. Discover Step By Step How To Steal Cheap Clicks and Sales Using The Power Of Facebook! Reach More Customers, Drive Sales and Get Results With Facebook's Powerful "All-In-One" Business Platform!
Facebook Traffic Revised - Strategies for driving traffic with facebook ads and how to increase your conversions at the same time. 9 Part Video Series.
Instagram Ads Made Easy - Instagram has 600 Million monthly active users and highest browsers to buyer ratio. Now, you have the biggest opportunity to turn your site into an ultimate traffic magnet and increase profit at breathtaking speed.
Instagram Stories Marketing Videos - How To Leverage Instagram And Its Brand New 'Stories' Feature To Get Highly Engaged Followers, Traffic, And Make As Much Money As Possible...
LinkedIn Ads Made Easy 2 Videos -  Still struggling to dive into boatloads of high-paying customers? This is your Ultimate Chance to tap into a Vast Pool of Hungry Buyers & Boost Profits without Spending much...
Linkedin Marketing Made Easy -  Still seeking to get tons of qualified leads for your offers? Tap into the world's largest professional networking site to grow your network and get highly targeted leads without making any extra efforts. 21 quality videos.
Linkedin Traffic Videos - Discover The Secrets To Linkedin Marketing And Leverage Its Power To Earn Bring Countless Targeted, Relevant Visitors To Your Offers. These 10 Quality Videos Show You The How.
Modern Facebook Marketing - 12 quality videos that show how to properly market on Facebook and drive buying traffic to your websites or blogs.
Periscope For Entrepreneurs - How to grab your share of the Periscope Audience. Only need a smartphone and a twitter account. 9 Quality video's.
Periscope Marketing Excellence - Discover how to generate tons of targeted traffic and profits from one of the fastest growing social media websites. 10 video series.
Pinterest Traffic Smasher - 10 part Step By Step video series that will show you how to generate traffic with Pinterest with a simple and easy to follow system.
Pinterest Traffic Videos - Step-By-Step Training Reveals How To Unlock The Power Of Pinterest And Generate Unlimited Free, Targeted Traffic To Your Websites. 10 Videos.
Rapid Hashtag Traffic - Another step by step 9 video series that will show you how to drive highly targeted traffic from Twitter, Facebook and other social websites.
Rapid Instagram Traffic Videos - Brand-New, 8-Part, Step-By-Step Video Course. "Want to Learn How to Rapidly Grow a Super Targeted Instagram Fan Base... The Right Way?"
Snapchat Traffic Videos - 10 Vidoes  Show You How To Become A Snapchat Marketing Expert, Build A Following, And Get As Much Targeted Traffic As You Want.
Social Media Domination - 10 Part video series about how you can dominate your niche using the power of social media and build an audience that will love your brand.
Social Media Massacre - Video series that gives you some powerful tactics and techniques to harness the power of social media in all aspects. 8 power packed videos.
Social Traffic Control - 7 video series that will give you the right tools you'll need in your social media arsenal to boost and automate your social media presence.
Social Traffic Profits Videos - Discover how to generate high quality leads for your niche using social media websites. 6 information rich videos.
Twitter Marketing Videos - Start generating FREE traffic even faster with this 10 part Twitter Marketing video series. Step-by-Step course for massive traffic.
And this is only the beginning. I will be adding new social media pages on a regular basis.
If your not a gold vault member yet, your missing the traffic that could be going to your sites, making you sales, capturing leads, building a list and more.
Click Here to Get in now: Instant Gold Vault Access